Hand-crafted shoes that
last you a
lifetime

.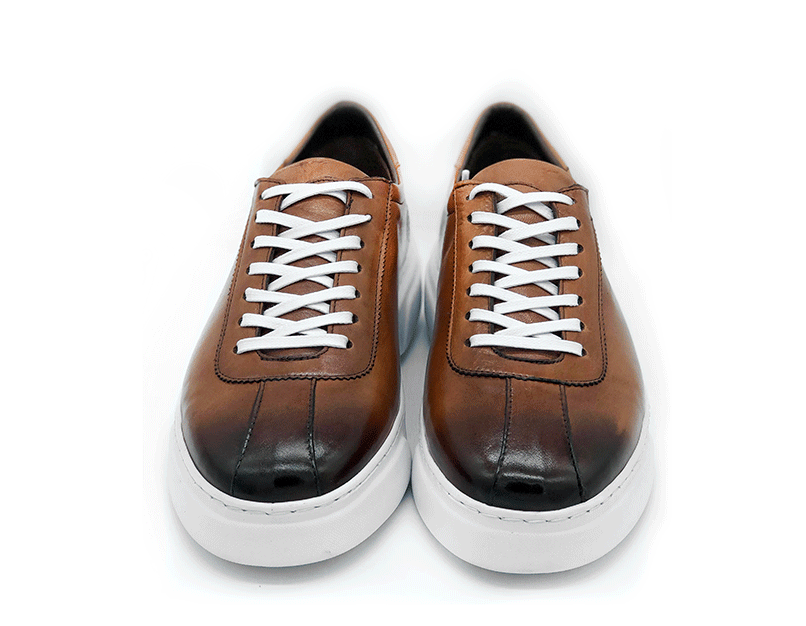 This exotic shoe is one of a kind. It's truly minimalistic while maintaining a bold flair of elegance due to it's full-grain leather materialistic nature. The Apollo's rich overtone of deep brown delivers an affluent patina near the toecap. The Apollo is timeless. It never goes out of style.


inspire the
world
around you
The Apollo's are a simple yet high end casual sneaker that commands attention, respect, and admiration from all fashion orientated individuals. .
what our
Customers are saying
All reviews are verified by Persona customer service team.
Dear Preston,
Thank you very much for your kind review. We look forward to being your go-to for high quality shoes! Have a fashionably day!
Derrick,
Owner of Persona
Saw these on from Facebook. I was skeptical to buy but the images and reviews had me sold.. and MAN. I'm glad I did. Love my apollos. Thanks Persona
Been having these shoes for 6 months now. They are very comfortable to wear. Feels like you're walking on a cloud. Looks incredibly nice. The white soles however due wear out a little but they're easy to clean. That's the reason for my 4/5 rating.
Tyson,
Thanks for your critical review. We are glad that you are enjoying your Apollo's overall. We understand and apologize about your frustration with the white soles getting dirty as that's the nature of any shoe with a white sole. That is the very reason why we use materials that's very easy to clean for that purpose. Thanks for the genuine feedback and welcome to the Persona Family!
Derrick,
Owner of Persona
No brainer to buy these. I got the brown ones and want more!